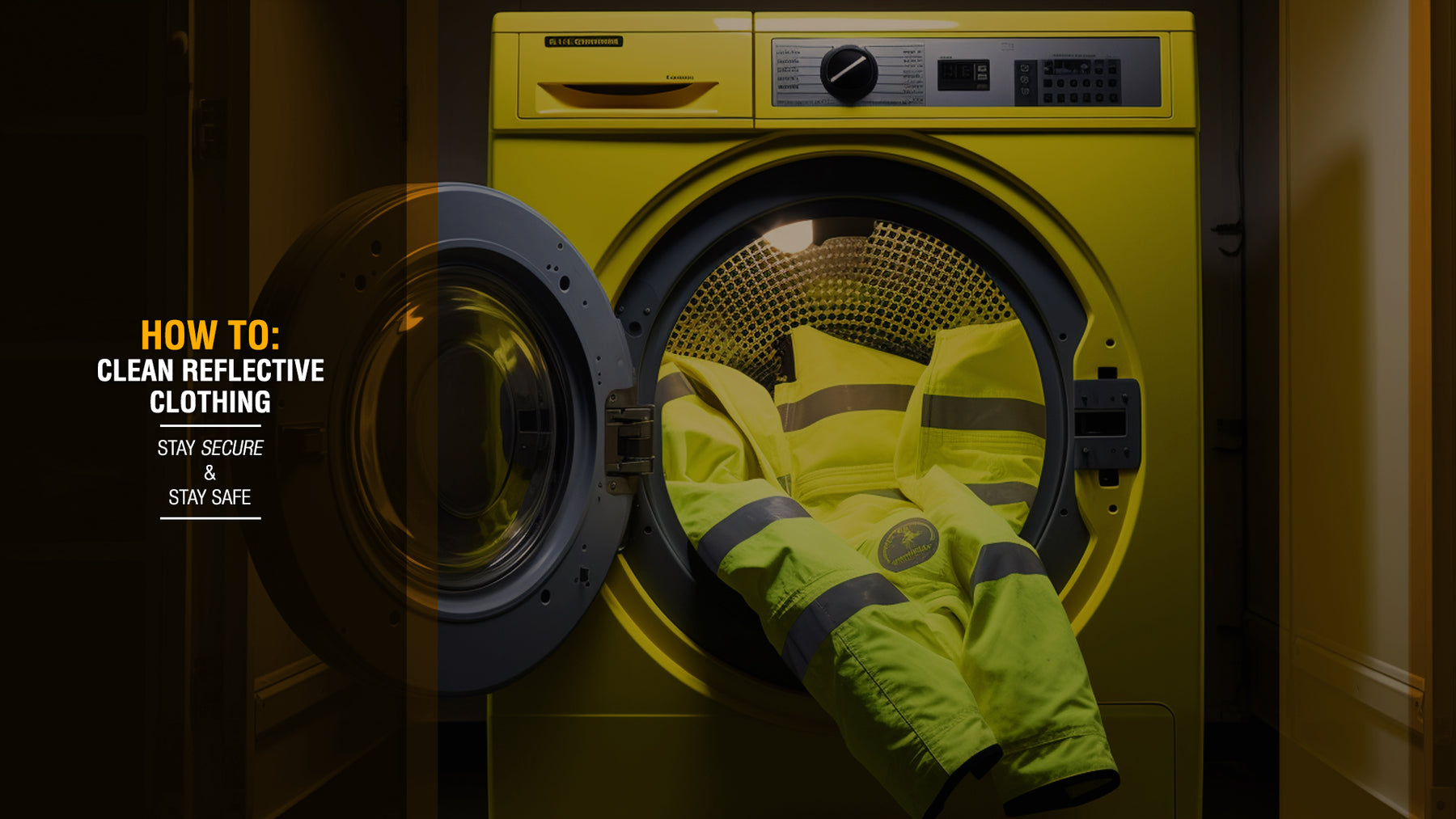 How to Clean Reflective Clothing
Reflective clothing require slightly more attention than regular clothing.
When washing and drying reflective safety apparel, you have to be more careful to avoid having the bright colors fade, the retroreflective tape being worn off, or the polyester material melting or becoming damaged.
Washing Reflective Clothing
Machine wash with similar colors in cold water on a delicate cycle.
You may use a mild detergent.
No Bleach or Fabric Softener!
Tumble Dry on low heat. Remove immediately.
⛔ Do not Iron.
⛔ Do not Dry Clean.
Good detergent options: OxiClean, Shout, Zout, Mr. Clean Magic Eraser, Fels Naptha Soap
(All good for spot cleaning and helpful with grease)
Tips to Help Extend the Life of Your Garments
1. When you put your reflective garments in the washing machine, try to avoid adding garments with a rough finish; such as your work jeans. The microscopic glass beads, or tiny micro pyramid shaped prisms, on the retroreflective tape and materials can be worn off by a rough treatment in the wash.
2. You should always wash reflective clothing inside out.
3. To help protect the reflective tape, avoid fabric softener. It only takes one wash with fabric softener to significantly damage the reflective ability of the tape.
4. If you hang-dry your garments, you are already helping extend the life of the reflective tape. If you do choose to machine dry, be sure to remove the garment as soon as possible. The added heat of the garment against the drum, with other hot clothes piled on can damage the reflective tape.
5. Only wash your reflective garments with other light color fabrics to avoid darker clothes bleeding and dulling the color of your safety apparel.
What Do Those Washing Instructions Mean?
When you look at your garments tag, you may see icons similar to the ones below, but you may not know what they mean.
Here are the base washing instruction icons for your reference: