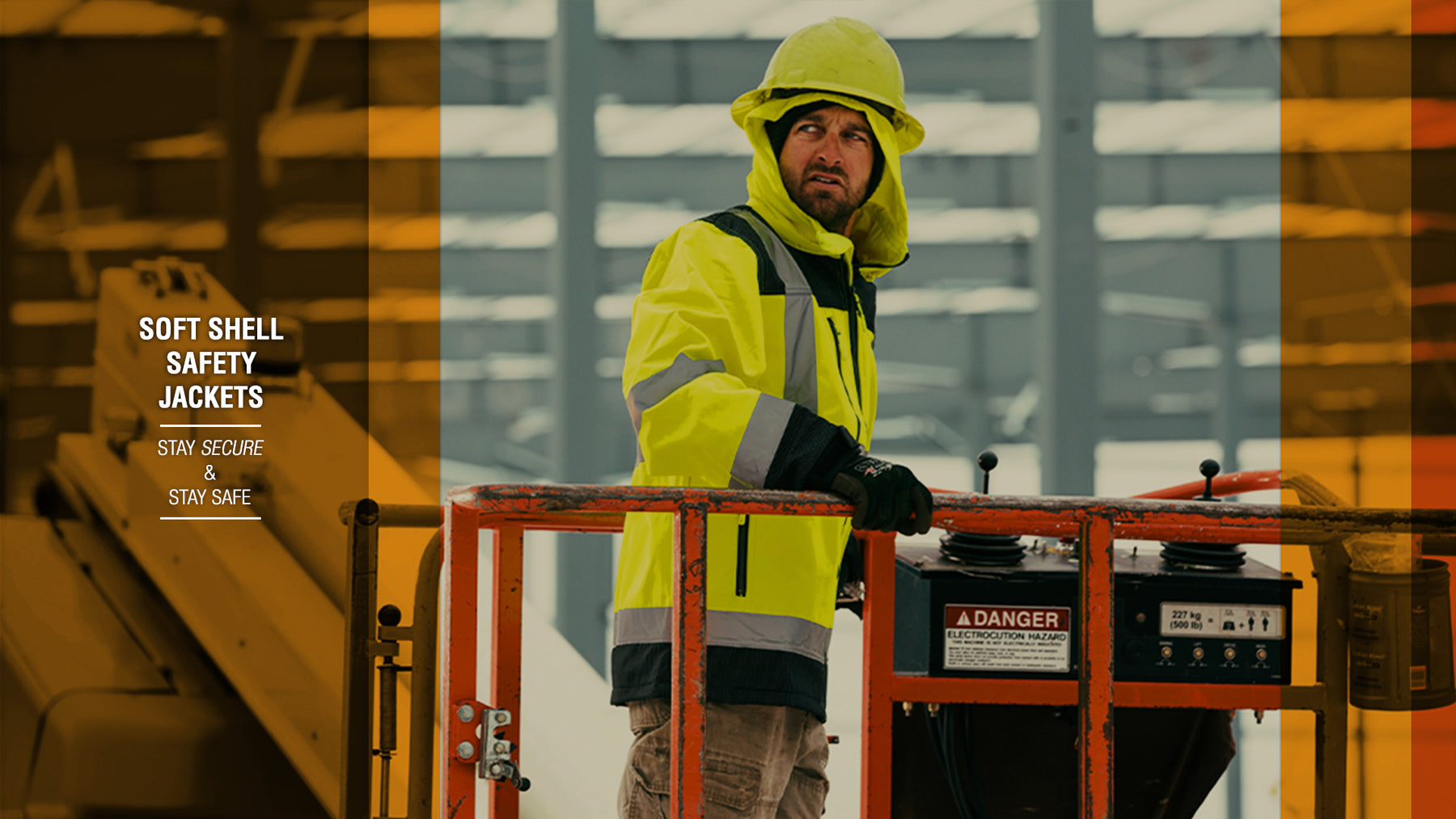 Stay Warm & Dry with Our Soft-Shell Jackets!
Being prepared for cooler weather, our Soft-Shell Safety Jackets are your best bet at keeping warm and dry.
Soft-Shell Safety Jackets have a softer outer shell layer made from woven fabric, plus a fleece inner liner. Soft-Shell Safety Jackets are considerably lighter and more flexible than parkas or other hard shell outerwear, but they're also engineered to give you outstanding warmth. This dynamic approach is the perfect way to split the difference between a light fleece and a heavier style of jacket. 
Versatility and comfort are what make the Soft-Shell Safety Jacket style so popular for work jackets. The water resistant membrane technology that's in today's softshell fleeces means that some of them can even handle harsh weather conditions. If you need extreme mobility but don't want to sacrifice warmth, a softshell fleece is an awesome choice.
↓ Check out our Softshell Safety Jackets! ↓
Offering the ultimate daytime and nighttime visibility, our fluorescent yellow safety jackets are the perfect choice for staying warm and staying seen this season. Coming in a variety of designs, our soft shell jackets are perfect for the customer who wants stylish safety apparel a league above the rest.
All of our Soft-Shell Safety Jackets are ANSI tested and OSHA compliant to ensure high quality design that will stay warm and stay strong even in the toughest weather conditions. So make sure you don't get caught out in the cold this season. KwikSafety always offers the safety you need, in the style you want!
Follow us on social media to stay up-to-date on new products and much more!