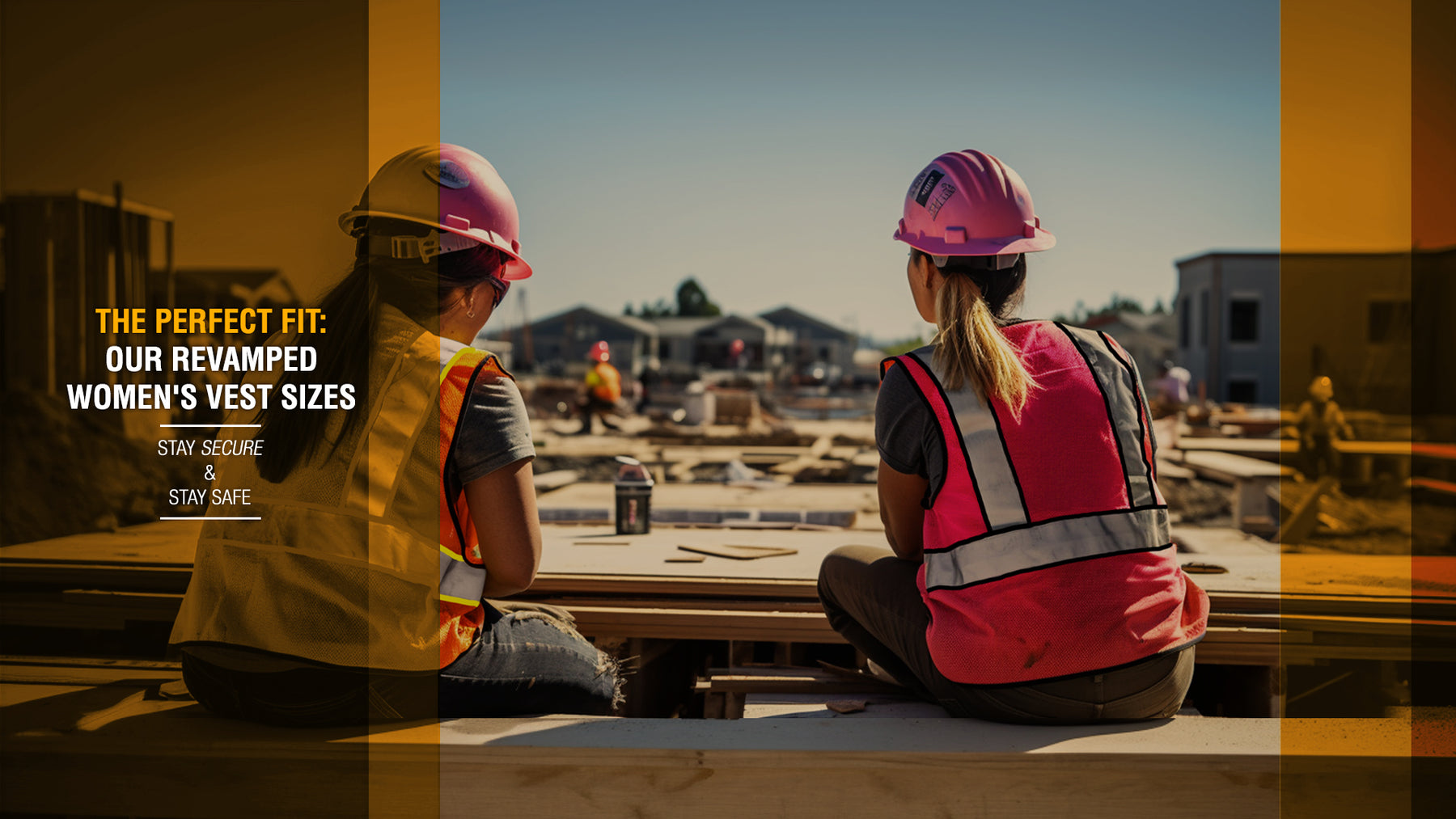 Unveiling Our Revamped Women's Vest Sizes
At KwikSafety, we are committed to continually improving our safety gear. We understand the importance of a perfect fit, especially when it comes to our women's vests. That's why we are excited to announce a complete revamp of our women's vest sizes, taking comfort, style, and functionality to new heights.
With the utmost attention to detail, we've designed these safety vests to provide a perfect fit for every woman, ensuring maximum comfort and security. Whether you're an outdoor enthusiast, a night-time walker, or a professional in the field, our vests cater to all shapes and sizes.
An Updated Sizing Chart: Embracing Diversity
We recognize that no two bodies are the same, and it's essential to cater to the diverse range of shapes and sizes among our customers. With this in mind, our team of designers has worked diligently to create new sizing charts so you can easily determine which vests have our newest sizing system.
We aim to ensure that all our customers can find the perfect fit that complements their unique body shape. From XS to 2XL, you can confidently explore our collection and find a vest that fits like it was tailor-made for you.
Enhanced Comfort with Added Elasticity
Comfort is at the heart of our designs, and we understand that restrictive clothing can dampen the overall experience, no matter how stylish the outfit. To address this concern, we have introduced longer elastic material into our women's vests.
The added elasticity ensures that our vests have the perfect balance of snugness and flexibility. Say goodbye to feeling constricted! With our revamped vests, you can move freely and comfortably, whether you're on the go, running errands, or simply enjoying a leisurely day outdoors.
Curvature Retained for Flattering Silhouettes
While we embrace change and improvement, we also recognize the value of preserving what works best. The curvature of our women's vests has been one of our most praised features, and we are proud to announce that we've kept this intact.
The curvature is thoughtfully designed to flatter the natural shape of a woman's body, enhancing your silhouette and accentuating your best features. By retaining this beloved element, we ensure that our newest vests not only offer improved sizing but also maintain the elegant and feminine touch that our customers adore.
Check out our Newest Women's Safety Vests:

Feedback-Driven Design: A Result of Your Voice
At KwikSafety, we value our customers' feedback immensely. Your suggestions and comments have guided us in crafting products that align with your expectations and desires. This update of our women's vest sizes is a testament to the power of our collective voice.
Embrace the perfect fit and step into a world of style, comfort, and confidence with KwikSafety.
Follow us on social media to stay up-to-date on new products and much more!