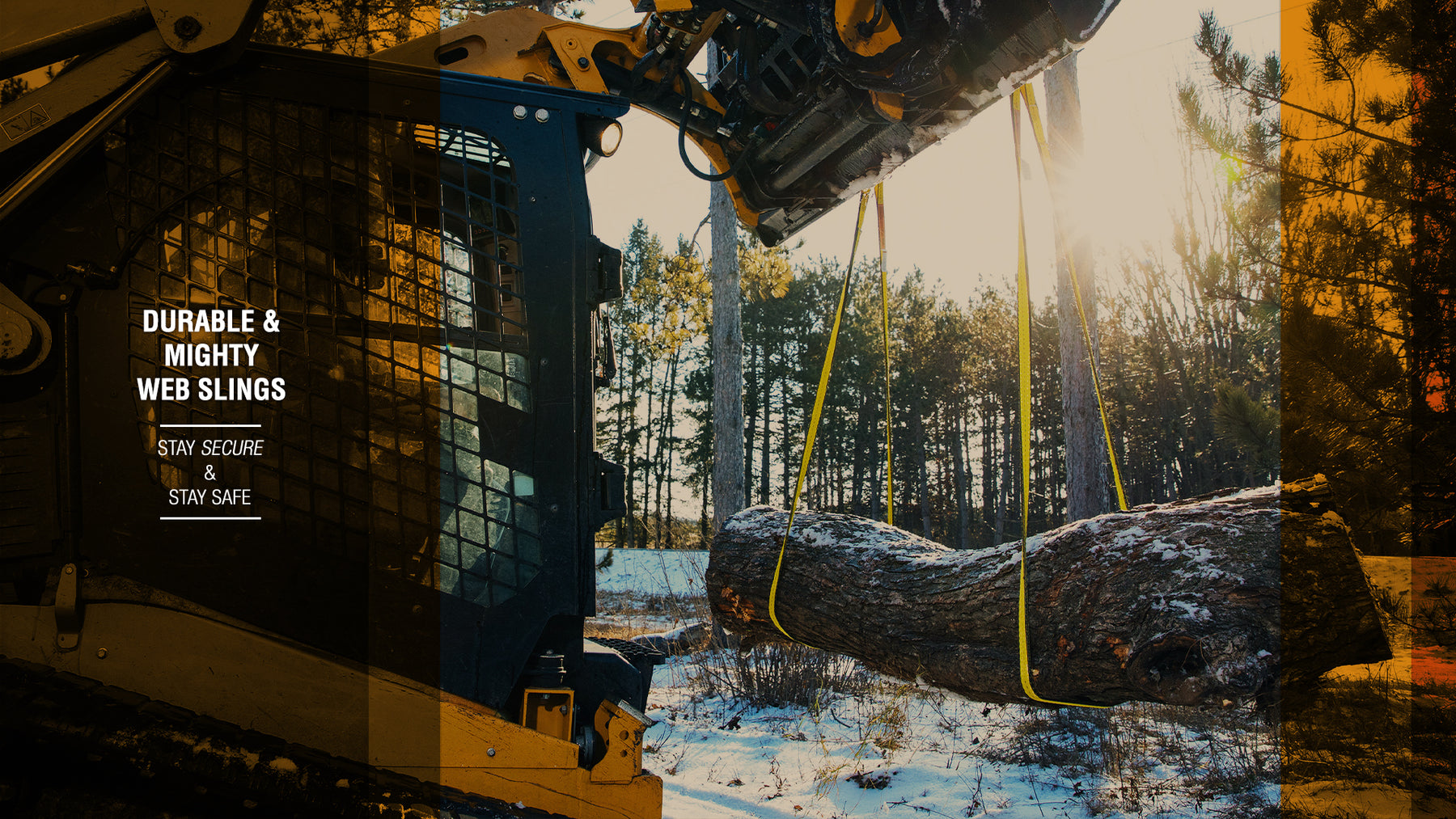 What Is a Web Sling?
A web sling is a versatile and reliable piece of lifting equipment used to safely move heavy objects in a variety of industries. Made from high-strength synthetic materials, such as nylon or polyester, a web sling is designed to wrap around the load and connect to a lifting device, such as a crane or forklift, to hoist it into position.
The advantages of using a web sling over other types of lifting equipment are numerous. They are lightweight, easy to handle, and flexible, making them ideal for use in tight spaces or awkward angles. They are also resistant to damage from chemicals, UV light, and moisture, making them durable and long-lasting.
Web slings are used in a wide range of industries, including construction, manufacturing, and shipping. They are commonly used to lift heavy equipment, machinery, and building materials such as steel beams, concrete blocks, and pipes.
***It's important to note that using a web sling safely requires proper training and adherence to safety guidelines. Before using a web sling, ensure that it is in good condition and properly rated for the load you are lifting. Inspect the sling for any signs of damage or wear, and never exceed its load capacity.***
The KwikSafety Mighty Sumo Web Slings can carry up to 3,200lbs to 6,400lbs. We offer a wide selection of different lengths and thickness to be sure to suit anyones needs!
The Mighty Sumo Web Sling features solid polyester webbing that is flat for more surface area. It also includes a Safety label that displays safety specifications and information about the three hitch types.
The three main hitch types include the vertical/straight-line, choker, and basket techniques. Each web sling KwikSafety offers includes a certificate of conformity to ensure buyers are getting the quality equipment they need. 
Click here to check out our Mighty Sumo Web Slings! We also offer local pick up of our products, so if you are located in Charlotte NC, select "Local Pickup" at checkout and stop by our store. 
For more answers to all your web sling questions, visit the web sling section of our FAQ page.
What do you generally use web slings for? What do you look for when shopping for a web sling? Tag us on social media @KwikSafety or leave a comment below!
Follow us on social media to stay up-to-date on new products and much more!