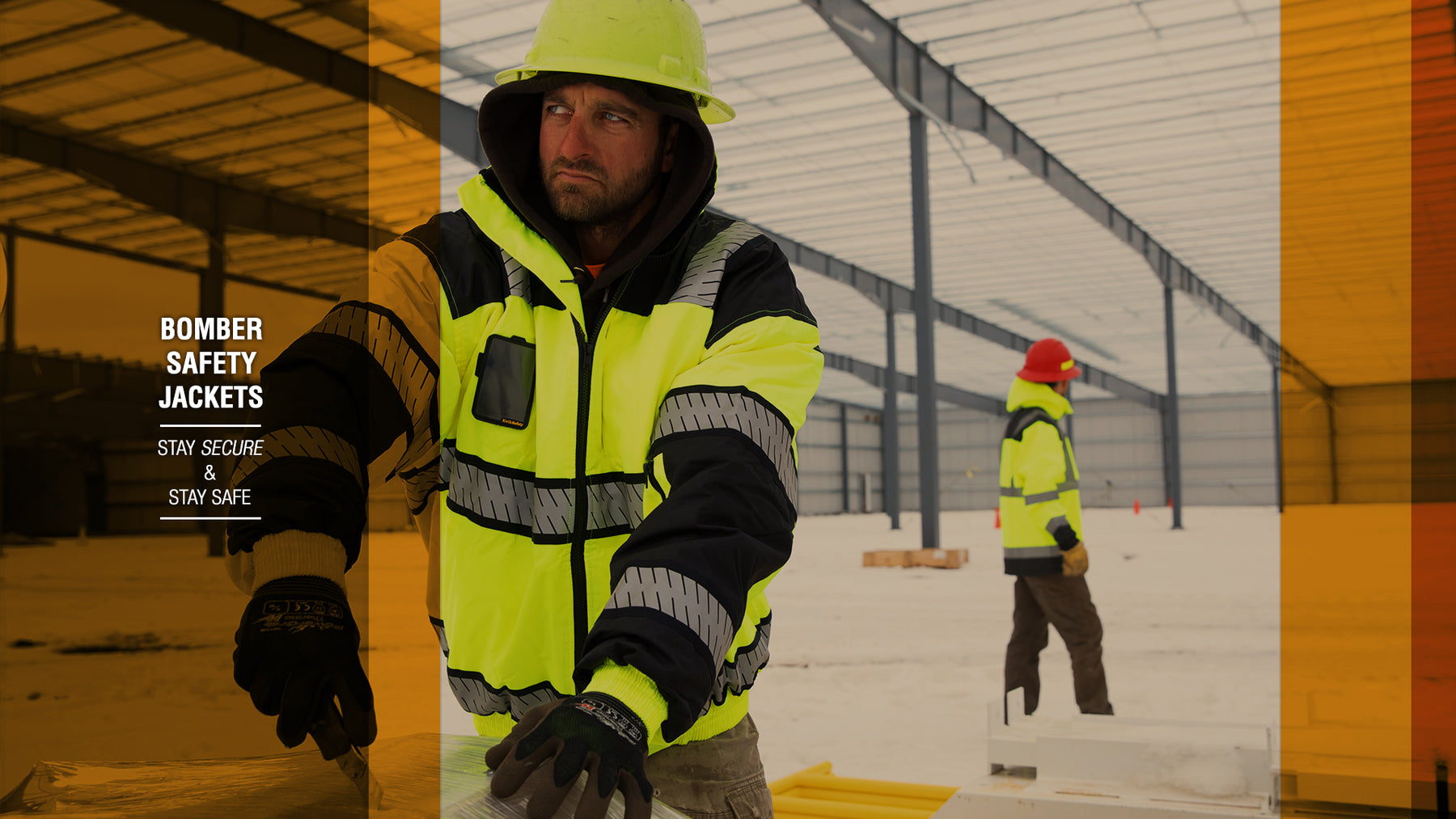 Be Prepared for Winter with our Stylish Bomber Jackets!
To be sure you are prepared for more severe weather, a Bomber Safety Jacket is your best bet at staying safe and warm. A drop in temperature shouldn't prevent you from discharging your duties. As you work, your safety is important, and you need the best jacket to help you work comfortably.
With the right level of insulation in the Bomber Safety Jacket, the rates of heat loss are minimized, and you will still feel warm even during very cold conditions. During winter, temperatures may drop rapidly to uncomfortable levels and can make you susceptible to different ailments including pneumonia. Our Bomber Safety Jackets will aid in keeping you warm and protected from the harsh weather.
↓ Check out our Bomber Safety Jackets! ↓
Offering the ultimate daytime and nighttime visibility, our fluorescent yellow safety jackets are the perfect choice for staying warm and staying seen this season. Available in a variety of designs, our bomber jackets are perfect for the customer who wants stylish safety apparel a league above the rest.
All of our bomber jackets are ANSI tested and OSHA compliant to ensure high quality design that will keep you warm even in the toughest weather conditions. So make sure you don't get caught out in the cold this season!
Follow us on social media to stay up-to-date on new products and much more!