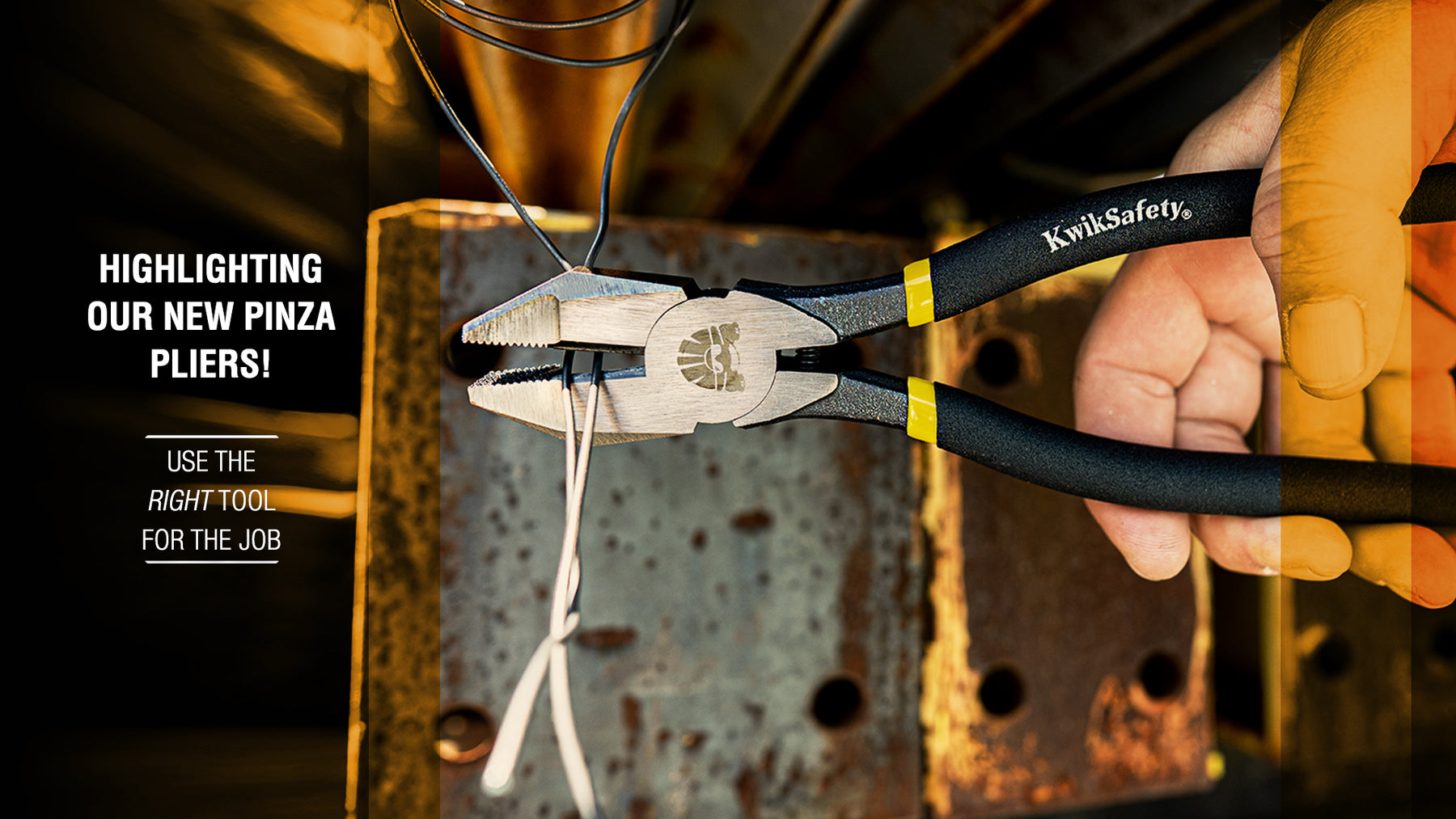 Highlighting PINZA Pliers!
With the goal of serving our patrons their needs, we've decided to offer two new hand tools. These two pliers will be paired with the ironworker tools we already provide, and in this blog we will dissect the differences between the pliers we offer.
What are the types of pliers and their applications?
These are the 8 common pliers and cutting tools that are commonly seen in the marketplace. Because ironworkers, linemen, and DIYers continue to give us the most support, we have chosen to provide the pliers most convenient to our patrons. The two pliers we offer have the widest range of general applications. We are confident that the Linesman and Diagonal Cutting pliers will be at the top of our customers tool bag, based on their general versatility and quality design. 
Here are the differences between our plier selection:
Know the difference
The Lineman pliers are spring loaded, making them more ergonomic and easier to handle. The spring is replaceable if lost or broken after repeated use. To increase the friction and grip of the lineman pliers, they have been given a crosshatch knurled texture. The crosshatch gives the user more grip as opposed to cheaper pliers that have one set of grooves for friction. 
The Diagonal Cutting Pliers sport the same heat induction knife edges, but are sharper and made for cutting ASCR wire, screws, nails & most hardened wire.  
Make sure you have what you need by visiting our Ironworker Tools catalogue and if you have more questions visit our FAQ page. 
Follow us on social media for more fall protection insight!