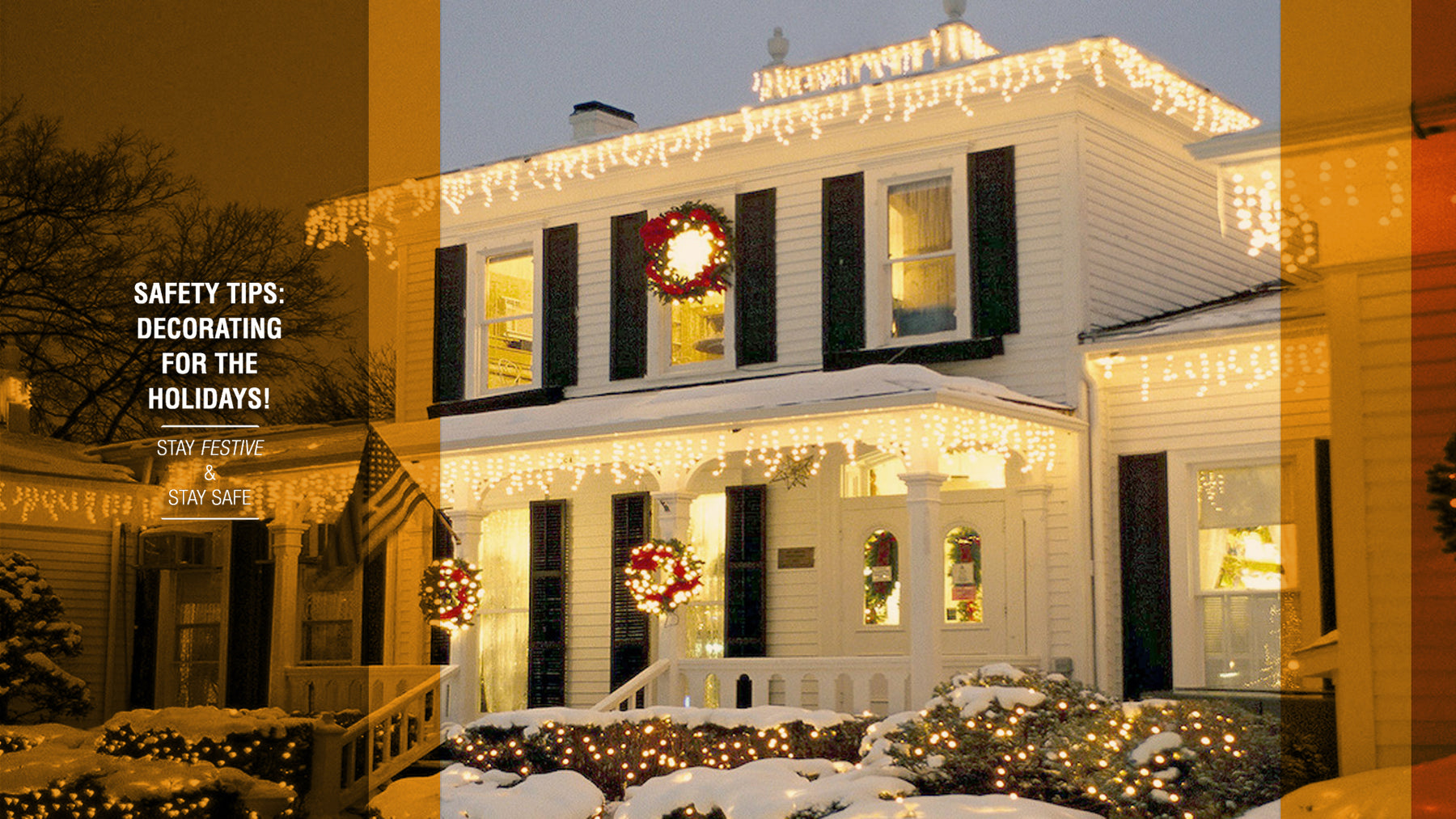 How to Stay Safe When Decorating for The Holidays!
Remaining safe while being festive for the holidays when decorating the outside or roof of your house is something most people can relate to. The season is here, and many people have started to decorate with lights and other festivities. There are a few ways to decorate safely while avoiding any falls or other injuries.
Typically, fall protection equipment is usually only seen being used in construction zones and other occupations due to OSHA compliance requirements. Although OSHA does not have any requirements for at-home D.I.Y projects or roof decorating safety, that still does not remove the hazard.
During a two year period the Center for Disease Control (CDC) reported over 17,000 injuries in the United States involving the hanging of decorations and lights. Of those 17,000 injuries, nearly 7,500 were injuries from a ladder and an additional 2,300 injuries occurred from a roof. Approximately 62% were 20-49 years old and males were 40% more likely than females to be injured.
There are a lot of things to think about when you hang lights or other decorations on a high roof. Some things to keep in mind are to make sure your ladder is extended 3 feet over the edge of the roof and that you always have 3 points of contact on the ladder at all times.
A big worry during projects like these is falling from your roof. Depending on the type and pitch of your roof, there may be several different fall safety options, but all of them involve a Full Body Harness and a Safety Lanyard. Since you may not be using a safety harness and safety lanyard except for the holiday season, a simple 1 D-Ring harness like our TORNADO Full Body Harness and our Shock Absorbing RATTLER Safety Lanyard will do - or even our SCORPION Full Body Harness that comes with a Safety Lanyard already attached!
If you don't already have a durable beam or other anchor point you can attach to, using a Temporary Reusable Roof Anchor such as our GATOR Roof Anchor is an easy way to create an anchor point that you can attach your Safety Lanyard to, which will help keep you safe from reaching the ground if a fall were to occur and you can easily remove and put up until you need it again next year!
Happy Holidays to everyone! Remember to always stay safe, even during something as simple as decorating.