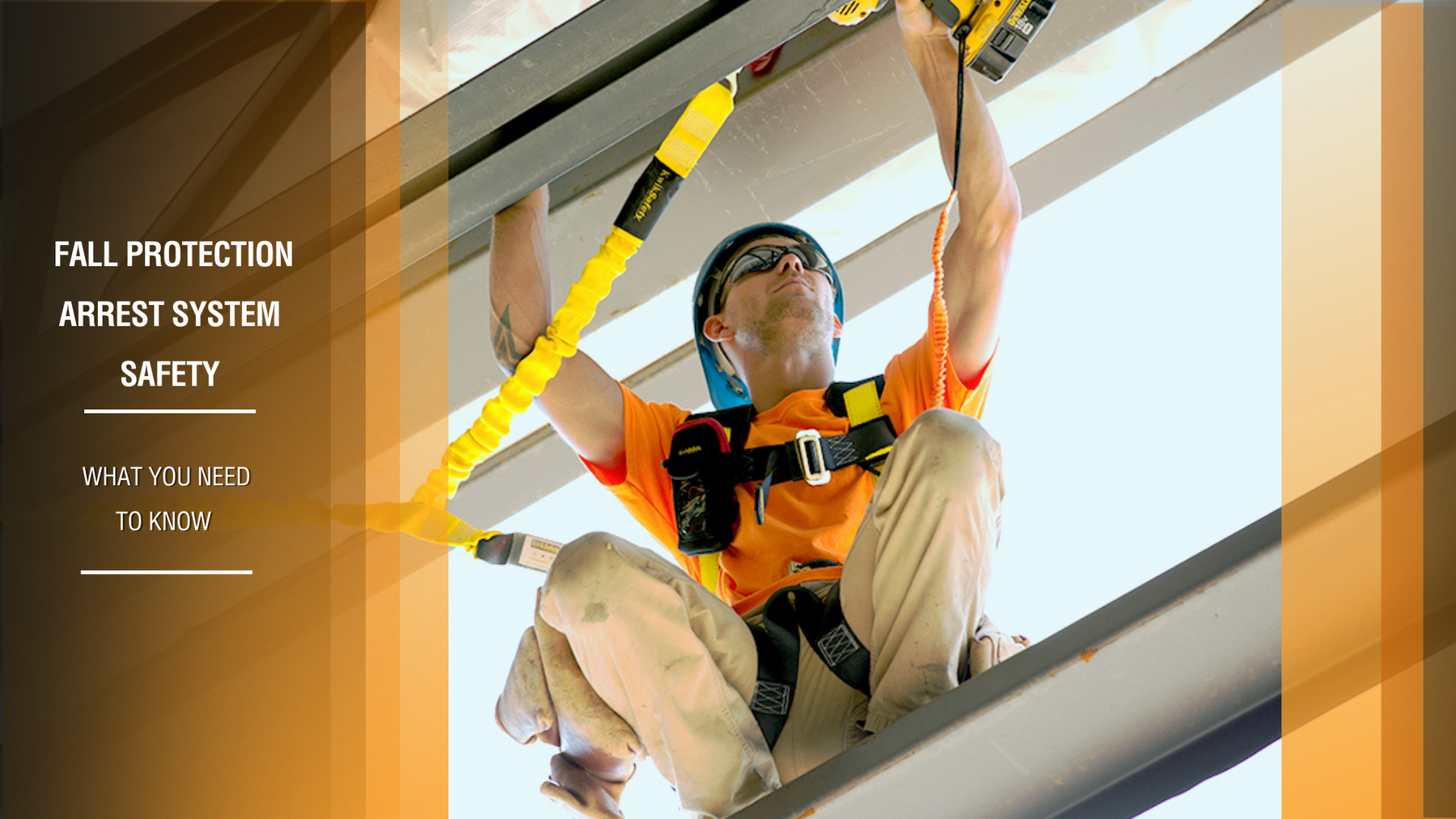 What You Need To Know About a Fall Protection Arrest System Safety
This week we are reflecting on the lives lost due to work-related incidents and are featuring one of the many tragic incidents reported by OSHA in 2020. On a clear day, a 55-year-old worker with over 10 years of experience was climbing down a 400-foot telecommunications tower when he lost his footing. The ladder safety device or system (consisting of the carabiner, carrier rail, safety sleeve, and body harness) he used failed to arrest his fall. The safety sleeve did not activate correctly to stop the worker's fall, the chest D-ring ripped out of the body harness, and he plunged 90 feet to his death.
Despite having competent safety monitoring on-site, this worker lost his life due to a largely preventable cause of faulty equipment. It's stories like these that fuel our passion for developing safe, reliable fall protection arrest systems. Of course, equipment is only effective when used properly and by professionals. For our KwikTip this Friday, we want to shed light and answer a few common questions about fall protection safety.
What is a ladder safety system?
Ladder Safety System – A system attached to a fixed ladder designed to eliminate or reduce the possibility of a worker falling off the ladder. A ladder safety system usually consists of a carrier, safety sleeve, lanyard, connectors, and body harness.
Can you use a ladder as an anchor point?
Portable ladders (extension, A-frame, or stepladder) are freestanding. If a worker is tied off to a freestanding ladder and falls, the ladder would fall with the worker and potentially cause more injury. Even if the ladder is properly tied off and staked at the base, the ladder is not an approved anchor point. In addition to fall protection such as the safety harness HERE, using a product such as the Gibbon Cross Arm Strap and fixing it to an approved anchor point when working on a ladder is considered a best practice. This is the perfect high-rise guardian watching your back and includes durable webbing with a working capacity of 310 pounds and a minimum breaking strength of 5000 pounds.


How to attach a safety harness to a ladder
Clip the end of the safety rope to the ring on the roof anchor. Then clip the lanyard to the D-ring on the back of the harness. Squeeze the rope grab and slide it along the safety rope to reposition the lanyard on the rope as you move around the roof.
Are the Components in your Safety System Compatible? 


When looking to properly outfit your team, it's paramount to confirm that you have a product that meets OSA regulations, and it is best practice to ensure that all the components within any fall arrest system are compatible with one another. At KwikSafety we offer a one-stop shop for you to outfit your team with an ANSI-TESTED, OSHA Compliant Product that is compatible with any SRL, lanyard, or vertical lifeline. You can purchase the SCORPION Fall Protection Safety Harness separately or the complete Fall Protection Kit which includes everything you need and is the ultimate bang for your buck with high-value PPE products all bundled into one! Each Kit comes with a: 1D Full Body Safety Harness w/ 6' Safety Lanyard Attached, 3' Cross Arm Strap Anchor, plus each has its bags! Truly the perfect Construction / Roofing / Roofer tool kit for a great value.
Is the Safety Harness Comfortable?
If the safety gear your workers have is ill-fitting or uncomfortable, chances are they won't wear it. Workers resist wearing gear that is hot, heavy, or bulky for a multitude of reasons. A safety harness that doesn't fit properly, limits movement, or elevates body temperature is not only uncomfortable but can distract workers and increase safety risks.
If you're looking for a harness for your team, the Typhoon or the Hurricane are fantastic options as they each include a cushioned Back Support to aid in the wearer's comfort.



Are you Properly wearing your Fall Protection?
When putting on any safety harness, follow these steps as outlined: 
1. Hold by the Dorsal D-Ring
2. Shake to Let Straps Fall
3. Inspect for Damage or Wear
4. Donning the Fall Protection Harness
5. Adjusting the Fall Protection Harness
6. Check for Positioning
7. Tuck in Loose Ends
8. Attach to Lanyard and Anchor Point
Don't forget to like the video and subscribe for your dose of KwikSafety Content! For more demos be sure to check out the rest of our "How to Tutorials" where we walk you through how to put on every type of harness we offer. 

Make sure you have the Safety You Need, The Style You Want by visiting our Safety Harness Catalogue. For additional inquiries and visit our FAQ page or reach out to our team where we are happy to answer any questions about our equipment! 
Follow us on social media to stay up-to-date on new products and much more!