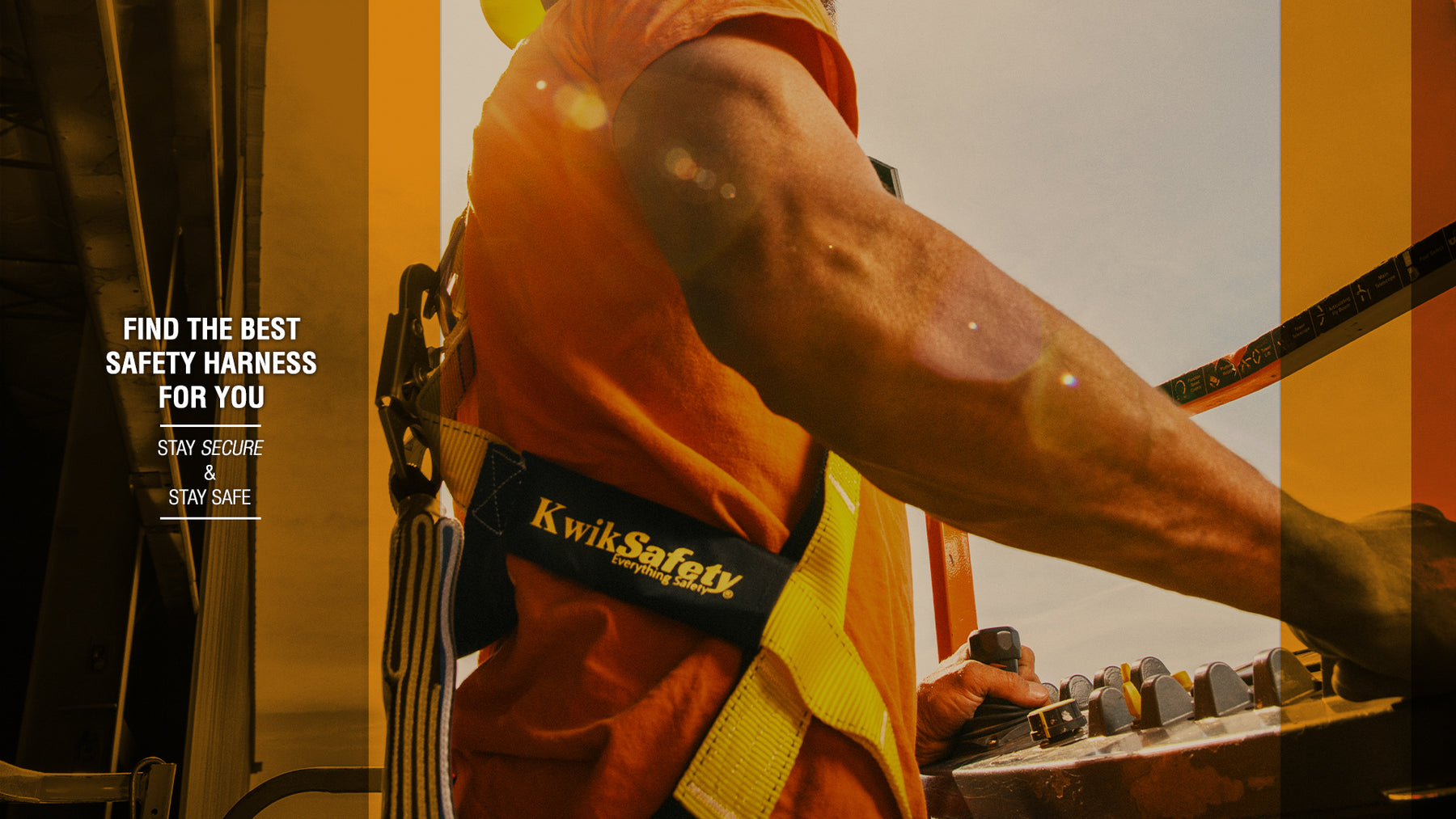 Which Safety Harness Should I Buy?
With all of the different applications for safety gear, it can be difficult to narrow down which safety harness you need to buy.
Here at KwikSafety, we can aid consumers by proposing some questions that can help you make the best decision!
Many safety products on the market do not meet the latest industry standards and specifications. In contrast with many of our competitors, ALL of our safety harnesses are ANSI Tested and OSHA compliant.
Is Visibility Important? 
We would definitely argue that high visibility is a must for any safety harness application. All of our standard harnesses come in our classic KwikSafety Gold and our DiamondBACK Series have reflective strips on the shoulder and leg pads, as well as reflective stitching on the webbing!
Consider your purpose for buying a harness, and whether or not you'd benefit from having more than one D-ring. All of our harnesses have at least one, but depending on the job (Home maintenance, Construction, Tower Climbing, etc.) you may benefit from having extra D-rings. The more D-rings, the more maneuverability and functionality the harness provides.
Do I Need Extra Comfort or Back Support? 
While it isn't completely necessary, we'd definitely suggest the average worker to invest more in their comfort, especially if the harnesses are to be used for extended periods of time. We offer options with extra padding and back support, because you deserve to be comfortable and secure!
Will the Safety Harness Fit Me or Is It Adjustable?
We'd recommend avoiding any harness that has a fixed size. That is why all of the harnesses we offer are One Size Fits Most! Not only does it save you the frustration of accidentally ordering the wrong size gear, it is also considered safer because workers can adjust their harness to their specific size.
***KwikSafety advises all customers to also do their own research when it comes to specific applications for fall protection. Instructions and warnings included with the product should always be reviewed before use.***
Follow us on social media to stay up-to-date on new products and much more!