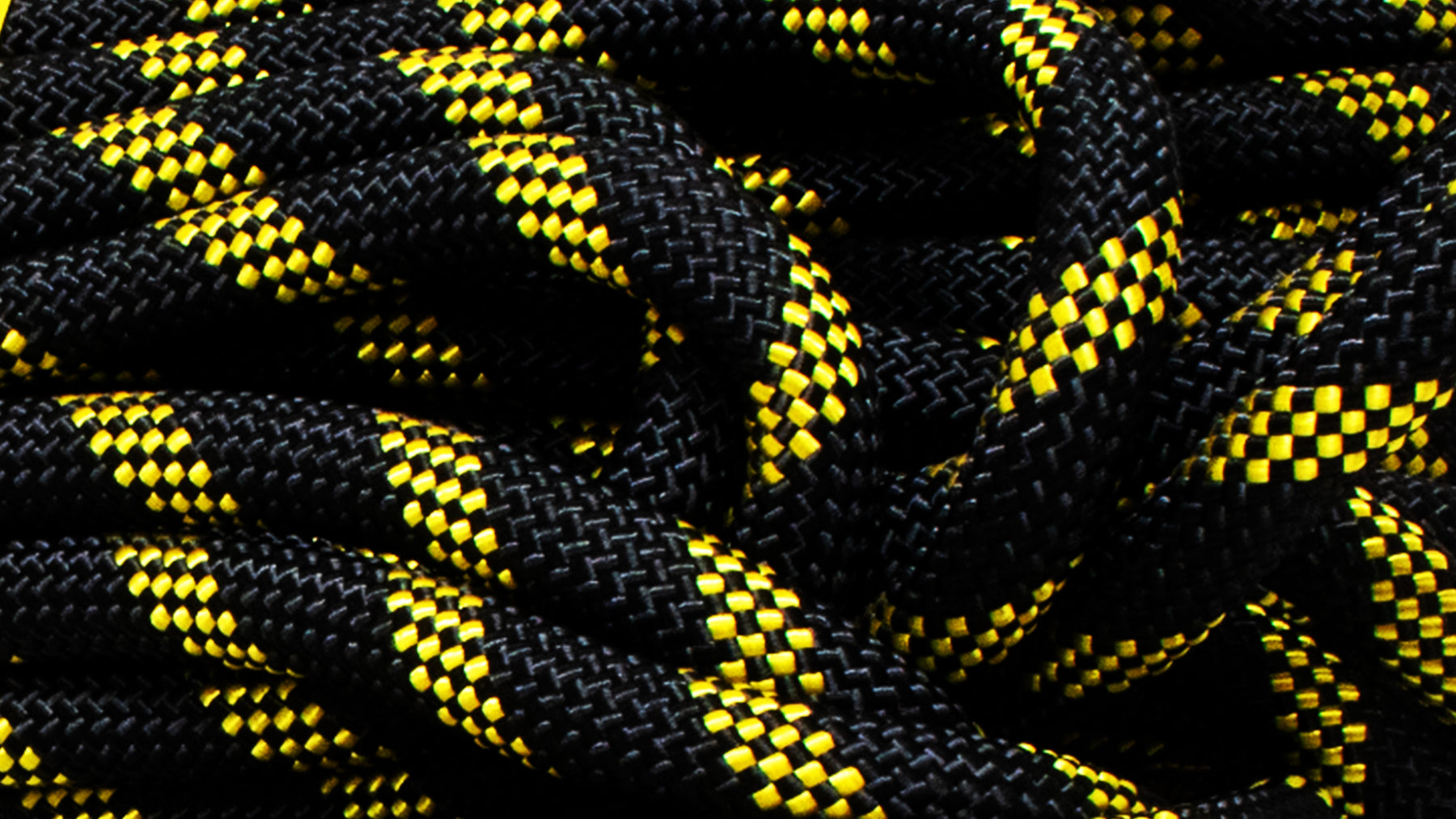 What is a Vertical Lifeline?
When it comes to our safety and fall protection, it's a huge deal. Vertical lifelines are the best and safest option, especially when it comes to climbing at large heights.
Vertical lifelines allow you to move up and down the entire height of the line, completely eliminating the need to disconnect and search for a new point to tie-off at while ascending or descending from a tower, ladder, etc. 
Many ladder related accidents are preventable with the use of a vertical lifeline and a fall protection rope grab system. These systems normally include a rope, a cable, or a track where a worker is attached via a full body harness and safety lanyard. By connecting to the vertical lifeline using your D-ring, the anchor point travels with you, and you are provided with a convenient, safe, and reliable climbing system to perform your working tasks.
All fall protection vertical lifelines should be ANSI tested and OSHA compliant. According to ANSI, the Single Anchor Lifelines and Fall Arresters standards (ANSI/ASSE Z.359.15-2014) addresses fall protection equipment and systems for climbing, work positioning, fall arrest, rescue, evacuation and other fall hazards. These standards also address training, and how to identify and abate hazards to prevent injuries when working at height.
Our TSUNAMI Vertical Lifelines (25 ft, 50 ft, 100 ft, & 150 ft) have been quality checked and tested by a 3rd party accredited testing lab and are in full compliance with ANSI/ASSE Z.359.15-2014. Our TSUNAMI Vertical Lifelines are OSHA compliant as well and are ideal for any project or work site where OSHA compliance is required.